Media Praise for Conservative Book Club
by Christopher N. Malagisi
Bill O'Reilly Joins Chorus in Praising "A book club for conservatives"
What leading commentators are saying about the Conservative Book Club
WASHINGTON, DC (April 17, 2015) — Bill O'Reilly, host of the No. 1 cable news program in the country, Fox News' The O'Reilly Factor, praised the Conservative Book Club in his popular "Tip of the Day" segment.  O'Reilly commended the CBC for offering an alternative resource for thoughtful readers, and from The New York Times' bestseller list, by offering their own Conservative Bestseller List.  Video clip is here.
In addition to celebrating its digital relaunch and 50th Anniversary this year, here is what O'Reilly and many other leading political and media commentators are saying about the Conservative Book Club:
"Here is the Factor 'Tip of the Day' — go to the ConservativeBookClub.com…ConservativeBookClub.com.  There, you will find a lot of literary information you might like and an honest [bestseller] list."
Bill O'Reilly, host of The O'Reilly Factor on the Fox News Channel and bestselling author
"I'm Mark Levin, I've joined the Conservative Book Club and you should too!"
Mark Levin, host of The Mark Levin Show talk radio show and bestselling author
"For fifty years, the Conservative Book Club has been an oasis for free market-thinking, freedom-loving book enthusiasts looking for an alternative to the biased mainstream media.  It features the 'Who's Who' among our nation's most talented conservative writers and commentators." 
Newt Gingrich, former Speaker of the U.S. House of Representatives and bestselling author.
"My name is Dana Loesch, and I joined the Conservative Book Club, and if you love America and hate Communists, then you should too.  Don't let them win!" 
Dana Loesch, host of The Dana Show and Dana (The Blaze TV) and author
"I've joined the Conservative Book Club, and you should as well!"
Hon. Allen West, former congressman and author
"I am so excited for the relaunch of the Conservative Book Club, where the best authors and thinkers are finally back together in one place again."
Katie Pavlich, News Editor/Writer at Townhall.com and bestselling author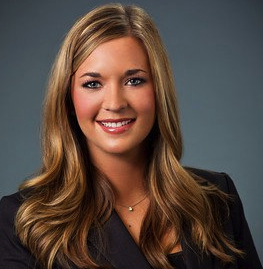 "I joined the Conservative Book Club because I want to know what's going on.  You should too!"
Matt Kibbe, President of FreedomWorks