Member of the Week: Rachel Kopec (Dir. of Conservative Coalitions, Republican Study Comm.)
by Christopher N. Malagisi
Congratulations Rachel on being our Conservative Book Club "Member of the Week!" Tell us a little about yourself and the work you do as Director of Conservative Coalitions and State Outreach with the Republican Study Committee.  What's an average day like for you?
There is no average day! My job is to be the liaison between conservative members of Congress and think tanks, advocacy groups, and opinion leaders. Some days this looks like bringing great minds from on and off the Hill together to brainstorm solutions to pressing policy problems.
Other days, I'm meeting with conservative and libertarian groups to determine whether they are planning to help advance or oppose policy ideas coming out of bills. Every day involves building strategic relationships and forging connections within the movement.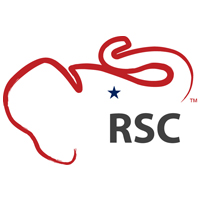 What got you interested in the work that you do?
I always loved talking about the ideas and strategies to advance freedom and free markets. In college, I had the great opportunity to intern under two women who are some of the best coalition builders in the policy world. It was then that I realized I could merge my passion for the ideas and for connecting people to make a little impact in the world.
What books, authors, or conservative-themed books, influenced your political philosophy and outlook on life? 
There have been so many! As far a political philosophy goes, Adam Smith's Theory of Moral Sentiments, John Stuart Mill's On Liberty, and Hayek's Road to Serfdom were formative for me. Really, biographies and historical accounts have been very influential to my worldview.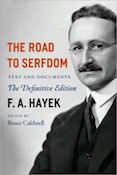 David McCullough's 1776 made a big impact on my view of our country's foundation. I'm currently reading Eric Metaxas biography of Bonhoeffer, which is teaching me so much about what it looks like to stand for what is good and true even in the face of government oppression, cultural pressure, and ultimately, threat of death.
Since you have a front-row seat within the conservative movement, where do you see the future heading for the conservative movement?
I'm hopeful that we'll see a future marked by policies and messages that convey opportunity and protect human dignity. I think that young conservatives, who are the next generation of leaders, are coming up in a very different environment than older conservative leaders. Many of us entered the work force during the recession and Obama years, we live in diverse urban areas, and we are faced with confronting problems of global terrorism and civil unrest in cities like Ferguson and Baltimore. So we have experienced big institutions and government failing us.
At the same time, we see our peers starting amazing tech companies and social good non-profits that are alleviating disease and poverty, innovating in unforeseen ways, and meeting needs. We see the market at work for good, and we love stories of individual heroes as our problem solvers.
 Why did you join the Conservative Book Club? How is the user experience beneficial to you? 
I found the book club to be a great one-stop shop that I can trust to easily and quickly find quality books and reviews. The Conservative Book Club is a great hub to discover new reads, and it is my own virtual bookshelf of all the classics.
It is the best resource for conservative thinkers, writers, and policy leaders looking for works to inform their thoughts.