Member of the Week: Alison Howard (Dir. of Alliance Relations, Alliance Defending Freedom)
by Christopher N. Malagisi
Congratulations Alison on being our Conservative Book Club "Member of the Week!" Tell us a little about yourself and the work you do as Director of Alliance Relations at the Alliance Defending Freedom?
Alliance Defending Freedom (ADF) is an alliance building legal organization that advocates for the right of people to freely live out their faith.  We unite attorneys, ministry leaders, pastors, and like-minded organizations in a common purpose: a shared commitment to defend religious liberty, life, marriage and family.
The best part of working here is our mission statement: ADF works to keep the door open for the Gospel. I am working to help serve, strengthen, and expand that alliance work.  Many of our allies are based out of D.C. and I hope to help connect people to each other, build relationships, and create opportunities for allied partnership. I hope we can all grasp the quote by Ronald Reagan, "There is no limit to the amount of good you can do if you don't care who gets the credit."
You've been very active in the pro-traditional marriage community.  What is your assessment of the recent Supreme Court decision, and what should pro-traditional marriage advocates do in light of the decision?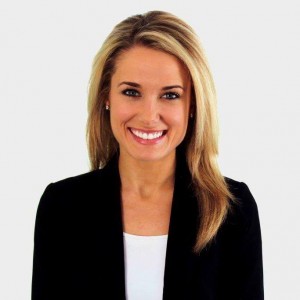 I guess so!  Who knew simply talking about what marriage has been for a millennia in every major religion would now be a novel concept.
Clearly, the Supreme Court's sweeping ruling stripped all Americans of our freedom to debate and decide marriage policy through the democratic process.  Instead of interpreting and applying the law — which is its proper role in our system of government — it invented a new constitutional right. But we must not lose hope. And we will not stop fighting.
Activists will assuredly use the Supreme Court's ruling to wield government power against many people who stand for God's design for marriage. The goal will not be tolerance.  The goal will be about silencing you and prohibiting you from living out your faith, which we have already seen in cases like that of Barronelle Stutzman (the floral artist in Washington).
You can expect more Christian schools and colleges, businesses, individuals, and churches to be targeted.  Those who affirm marriage as the union of a man and a woman will be threatened with punishment.  You can expect more Christians to be sued and fined if they decline to participate in same-sex ceremonies because of their religious beliefs. You can expect intensified pressure against some people who affirm marriage as the union of a man and a woman, or who even quote what the Bible says about marriage.
Pro-traditional marriage advocates must realize the new frontier we face and speak truth in love to a world desperately seeking logic, truth, and reasoning.  We must take a stand for religious freedom by continuing to promote the truth of marriage for future generations.
Where are you from originally and how did you get interested in the work you do?
I am originally from New Jersey (South Jersey to be specific).  I didn't get involved in these movements until college.  I attended the best university in the world, Liberty University (I'm clearly biased), and helped coordinate a pro-life week on campus.  When Norma McCorvey, who was Jane Roe in the historic abortion case Roe v. Wade shared her story and testimony, I was moved. (If you haven't read her account of her experience I highly suggest you do).
Soon after, I had encounters with family members and friends who experienced abortion in their lives and I would never be the same.  I knew that I could not sit by and do nothing as 4,000 babies were lost to abortion every day in our country.  As women and men lost their motherhood and fatherhood.  As sisters and brothers lost their siblings.  As the world lost beautiful people.  Their faces told the stories. I didn't have the privilege of being blissfully ignorant. Once you know, you cannot "unknow". I soon saw the connection between the life issue and marriage, as the breakdown of the family continued to be the major driver of terrible social and economic costs for our country.
I was able to intern and work at Concerned Women for America, the nation's largest public policy women's organization under amazing leaders to better understand how limited government and the free market principles help all Americans. The intersection of politics, faith, and culture is where I live and it's the best place to be.  Every single person should find what moves them to action, and then do just that.  We were born for a reason and we should be working to uphold dignity for life in the womb, the dignity of marriage, and the ability of people to live according to their conscience and convictions.
What books, authors, or conservative-themed books, influenced your political philosophy and outlook on life?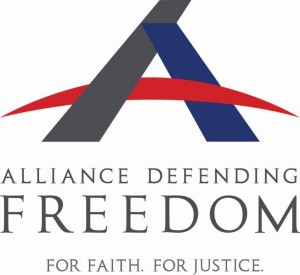 As cliché as it may sound the Bible has truly served as the most influential book in my life.  It seems that not much of what happens day to day is of eternal value until you realize that God has called us to work. He has called us to give each part of ourselves and our lives over to Him. There is such peace in knowing that I am ultimately not the one in control or making all of the decisions.  Jesus has rocked my world with His unconditional love and it is my hope and prayer that all experience that one day.
Second to the Bible, the most influential books and authors would be Oswald Chambers "My Utmost for His Highest" and Charles Spurgeon's "Morning and Evening".
Tell us a little more about yourself:
Favorite Movie: The Wedding Singer
Favorite TV Show: Law and Order
Favorite Food: Love food.  Mexican, Italian, equal opportunity eater!
Favorite Drink: Water
Favorite Artist: Steve Moakler
Political Hero: I don't believe in political heroes. I appreciate anyone who does what the Lord has called and equipped them to do with intentionality.  Nothing makes me happier than seeing someone in their element loving what they're doing.
If you could meet any person, dead or alive, who would it be? I get to meet with Jesus every day so it's hard to top that.
What do you do for fun? Leave Washington D.C.
Favorite DC-area Restaurant? The small hole-in-the-wall sushi place by my house that my friends and I go to.
One Thing No One Knows About You: My heart for the homeless community.  My family serves the homeless every other Saturday in Atlantic City so I grew up knowing the plight of some and the privilege of others.  I see a lot of room in our country for people to find intersections that help heal the divide between the extreme wealth and extreme poverty.  There are policies that would help but also personal revelations that need to take place.  We would do quite well to stop penalizing marriage in our tax law and start advocating for less fatherless homes.  That would be a great start.
Follow Alison at @alisonhoward1.  Alliance for Defending Freedom's website is www.ADFlegal.org.