Member of the Week: Caleb Bonham (Editor in Chief, Campus Reform)
by Christopher N. Malagisi
CBC sat down with Caleb Bonham, the Editor-in-Chief of Campus Reform.  Campus Reform, a project of the Leadership Institute, is America's leading site for college news.  As a watchdog to the nation's higher education system, Campus Reform exposes bias and abuse on the nation's college campuses, working alongside student activists and journalists to report on the conduct and misconduct of university administrators, faculty, and students.
Congratulations Caleb on being our Conservative Book Club "Member of the Week!" Tell us a little about yourself and the work you do at The Leadership Institute as Editor-in-Chief of Campus Reform. What's an average day like for you?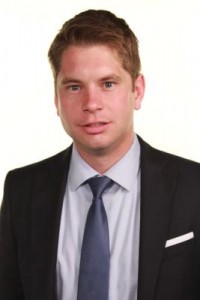 I start most days off with a run from my apartment past Iwo Jima to the Lincoln Memorial. I mean, the only thing better than coffee in the morning is a heavy dose of freedom!
At work I stay busy vetting stories with our news team, working with our fantastic interns, fielding media requests, pitching Campus Reform content to colleagues, and of course…meetings.
You've produced some hilarious videos showcasing the Left's intellectual bankruptcy when it comes to important public policy issues. Can you show us three of your favorite videos and provide a little background?
The Hillary Clinton Supporter Beauty Pageant
I was tired of Clinton's hypocrisy. Hillary is campaigning to a group of uniformed supporters on empty platitudes that she herself has failed to uphold. Her supporters needed to know the truth, and it worked. That video reignited national debate on Clinton's hypocrisy and it was even discussed by presidential campaigns here.
The Caleb Bonham Show – Common Core
The best way to influence public opinion and challenge convention is by accurately simplifying complex issues. That's what my Common Core video did – it visually exhibited, in context, a portion of the warped Common Core curriculum and made it relatable.
Hollywood Hypocrite: Jim Carrey Edition
Actor Jim Carey's anti-self defense comments were idiotic – somebody needed to call him out. Glad I could do it and still make people laugh in the process.
What books, authors, or conservative-themed books, influenced your political philosophy and outlook on life?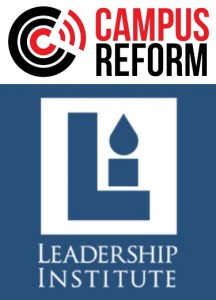 On politics, Witness, by Whittaker Chambers, taught me how to live a life in pursuit of the truth.
On life, Og Mandino's, The Greatest Salesman In The World, taught me how to live with purpose.
Why did you join the Conservative Book Club? How is the user experience beneficial to you?
The Conservative Book Club is a staple in the conservative movement. It's a trendsetter. From author interviews to a bestseller list for conservatives by conservatives, the CBC and especially their Facebook page, is my go-to reference for conservative thought.