CBC's First GOP Debate Awards
by Christopher N. Malagisi
See who won and lost last night's first GOP presidential debate! CBC will offer the following awards for each of the Republican and Democrat presidential debates. Check them out, share with your friends and let us know what you think – enjoy!
Target of the Night Award: Donald Trump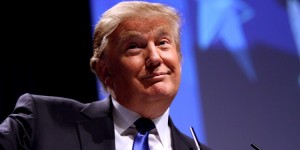 If anyone had a target on their back last night, it was Donald Trump.  Trump came in as the frontrunner, and we expected the other candidates to go on the attack against Trump.  Instead, it seemed like the Fox News hosts did the work for them.
TAKEAWAY: Trump stumbled on some of his responses, but he will certainly have the sympathy vote from his most ardent supporters, as they think he was treated unfairly.
The Most Polished Award: Marco Rubio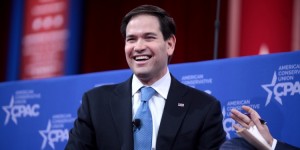 If you were keeping a debate scorecard last night, then you would've checked off the most boxes for Rubio.  He came prepared, had solid answers, and positioned himself as the New, versus the Old.
TAKEAWAY: He did very well for himself last night, but still needs to show that his youth and lack of executive experience is not a drawback, compared to other candidates who have executive experience.
Best Breakthrough Performance: Ben Carson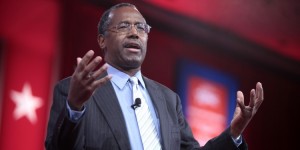 There were probably many people who came into the debate not knowing who Ben Carson was, but everyone knows him now.  Out of all the candidates, the famed neurosurgeon performed the best for himself more so than any other candidate.  He eloquently introduced himself to the Republican electorate as a thoughtful, non-threatening outsider with a clear and hopeful message.
TAKEAWAY: His presence will no doubt be a value-added presence to the GOP field, but how will he use this momentum going forward?
Best Sparring of the Night: Chris Christie vs. Rand Paul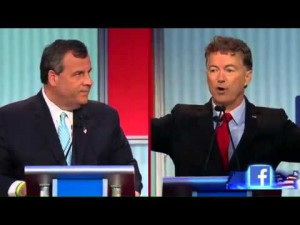 In what was certainly the most contentious part of the debate last night, Gov. Chris Christie and Sen. Rand Paul passionately sparred over the issue of security vs. NSA spying.  Christie seemed to have the edge as he had great comebacks to Paul's lines of attack.  Paul's rolling of his eyes at the end seemed to show Paul as petulant, even though he made many good points.
TAKEAWAY: This segment certainly reminded people why they initially liked Christie, as he was the pre-Trump "say it like it is" candidate.  Time will tell if this can jump start his campaign again.  While Paul looks like he lost this round to most observers, his most fervent supporters will be reminded that Paul is still their only Libertarian alternative.
Best Zinger of the Night: Scott Walker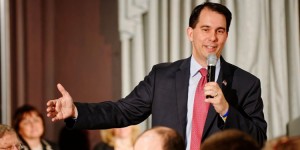 The one thing Walker will most likely be remembered for last night was his one-line zinger against Hillary Clinton when he jested, "Probably the Russian and Chinese governments know more about Hillary Clinton's email server than do the members of the United States Congress." #zing!  This was one of the only few mentions of Hillary Clinton, the presumptive Democrat frontrunner, throughout the entire debate.
TAKEAWAY: Walker seemed to have a "No Harm, No Foul" unmemorable evening, but this clip will certainly play in most rotating debate clip highlights, keeping his name in the mix.
Best Positioning Award: TIE: John Kasich & Ted Cruz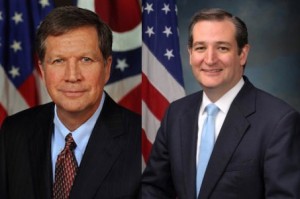 Gov. John Kasich, barely making the 10th spot on the debate stage, seemed to do the best in positioning himself as the centrist, moderate, establishment alternative to Jeb Bush.  His enthusiasm and passion contrasted sharply with Bush's underwhelming performance.
Ted Cruz also did well positioning himself as the consistent conservative candidate, versus what he called the "Campaign Conservatives" who talk the talk, but end up joining the establishment "Washington Cartel."  He also had a memorable line calling out President Obama for refusing to call America's enemies by their name – "Radical Islamic Terrorists."
TAKEAWAY: Cruz is no doubt positioning himself as the alternative candidate for Donald Trump supporters in the event Trump's moment passes.  Kasich will need to do more to enhance his profile and convince enough establishment donors he is a suitable alternative to Bush.
"No Harm, No Foul" Award: TIE: Scott Walker & Mike Huckabee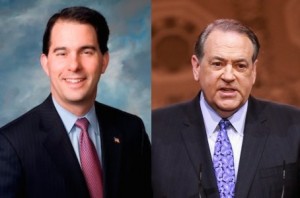 As Scott Walker says, he is an "aggressively normal" person, and so was his debate performance last night.  This is not to say he did bad as he responded well to many questions on foreign policy, which was supposed to be his Achilles Heel going into this debate.  But many believe his performance was underwhelming for a top-tier candidate.
Mike Huckabee is no stranger to the presidential debate stage but did nothing last night that would've catapulted him, like he did in the lead up to winning the Iowa Caucus in 2008.  His response to using the military as a social experiment resonated well with his base, but people were expecting more from the seasoned debater and former TV cable news host.
TAKEAWAY: Neither of these performances were bad but they will be mostly unmemorable.  As this is only the first debate, they have many more opportunities to showcase their strengths in future debates, as both are still polling near the top of the pack nationally.
Most Meh Performance: Jeb Bush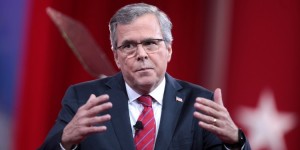 Without a doubt, the most underwhelming performance of the evening came from the supposed frontrunner, Jeb Bush.  He hasn't had to debate on a televised stage in the last 13 years, and it shows.  Many are beginning to wonder if he has the "fire in the belly" to take on Hillary Clinton and the Democrats as he seemed to capitulate to them earlier this week in regards to his comments on government funding of women's health issues.
TAKEAWAY: His supporters will still support him, but he has a lot of work to do if he ever expects to get more than 10-15% of the vote he is currently polling.
Most Desperate Performance: Rand Paul
Like his campaign organization, Sen. Rand Paul seems to be in disarray.  Many observers believed his actions throughout the evening were off-putting, and even petulant from the one-time "most interesting man in politics."  Many pundits assumed Paul needed to go after Trump to win back his voting contingency, but many were taken aback by the attempts to goad Trump and Christie, in particular, so early in the debate.
TAKEAWAY: His actions came across as desperate for attention.  He certainly got it, but at what cost?  This will certainly rev up his base, but will it be enough to reclaim a leading position?
"I Wish They Were in the Featured Debate" Award: Carly Fiorina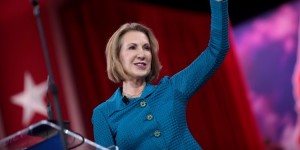 My goodness, Carly Fiorina seemed to have one of the best nights of her political career!  She shined in the undercard "happy hour" debate held earlier in the evening.  Her clear and concise answers, along with a willingness to take Hillary on, punch-for-punch, impressed many observers.  She topped it off by destroying Clinton's foreign policy record on MSNBC's Hardball with Chris Matthews show afterwards.  Her presence in the feature debate may have kept the focus more on Hillary than on some of the intramural spats amongst other Republican candidates.
TAKEAWAY: Watch Fiorina rise in the coming weeks.  If she can land a spot on the feature debate stage in September, she could end up impressing more voters, but she needs to figure out who her voting constituency is exactly.