Member of the Week: Gus Portela (Executive Director, College Republicans)
by Christopher N. Malagisi
Our CBC Member of the Week is Gus Portela, Executive Director of the College Republican National Committee.
What's an average day like for you?
There is no average day! We are working very hard to win the Youth vote for the Republican Party and its eventual nominee. College Republicans are working very hard across the country to make this a reality.
If I were to say what an average day looked like, it would be remaining on the phone with our vendors to ensure that College Republicans have the materials across the country they need to grow their chapters, and more importantly, make an impact on campus.
In 2008 and 2012, the Democrats overwhelmingly beat the Republicans when it came to the youth vote.  As someone who deals day in and day out with reaching out to younger voters, can you update us on what the CRNC and RNC plan is to reach out to younger voters for the 2016 election?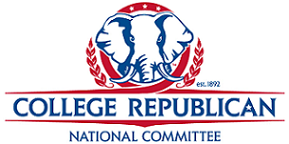 The CRNC and RNC have had a partnership for many years to help reach students on campus. This has only strengthened in recent years because of the vision Chairman Priebus has for the party.
While we continue to work when legally possible, the CRNC continues its work to build an infrastructure for the eventual Republican nominee to use in order to be able to talk to younger voters everywhere across the country. Much like 2014, our plan is to reach voters where they are – online and on the ground.
What got you interested in the work you do?
I became interested in politics during the 2004 election. I was in high school and although I couldn't vote, I volunteered and did what I could to help Republicans across the board win. My older brother got me involved in College Republicans and had the opportunity to attend several conferences including in 2007, fresh out of high school, I had the opportunity to meet many of the presidential contenders at the time.
Much like our current chairman, once I saw how impactful the youth vote was during that election and once again in 2012 I knew I wanted to become even more involved to help win my generation over to the Republican side.
What books, authors, or conservative-themed books, influenced your political philosophy and outlook on life? 
One of my all time favorite books is one by Milton Friedman called Free to Choose: A Personal Statement. I would say that Milton Friedman, F.A. Hayek & Ayn Rand are three authors that have shaped the way I think about our economy and our society today.
Why did you join the Conservative Book Club? How is the user experience beneficial to you? 
I joined because of the selection from conservative authors that the CBC offers. I'm always interested in learning about new conservative authors as well as old ones. It's beneficial to me because it gives me the ability to learn!