Member of the Week: Maritza Lizama (Co-Founder of LiMon LLC)
by Christopher N. Malagisi
Our CBC Member of the Week is Maritza Lizama, Co-Founder and Chief Marketing Strategist for LiMon, LLC. She also works at Eagle Wellness, a sister company of CBC, and is a part of the Salem Media Group family!
Congratulations Maritza on being our Conservative Book Club "Member of the Week!" Tell us a little about yourself and the work you do as Co-Founder and Chief Marketing Strategist for LiMon, LLC?
LiMon was founded along with my husband, combining our strengths in marketing and communications. We serve small to medium-size businesses from various industries with strategy, branding, messaging, and design to help them boost their sales and revenue.
What got you interested in the work you do, and what else do you do in your spare time?
The art of marketing is about connecting with people authentically and powerfully. I fell in love with it nearly 2 decades ago and the love affair continues. The industry is constantly changing so you have to evolve and continue to learn new things to stay relevant and competitive.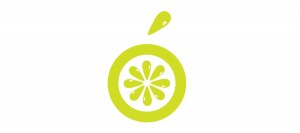 I also love people and I do a lot of volunteer work in my spare time via chambers of commerce, marketing groups as well as my church. But the most important part of my life is my family, so I try to spend quality time with them.
What books, authors, or conservative-themed books, influenced your political philosophy and outlook on life? 
One of the most influential books in my life to this day is the Bible. You can learn something about ANYTHING from it, from how to save and treat others, and it's full of practical wisdom. Additionally, I'm inspired by John Maxwell and his leadership books, as well as Seth Godin and his marketing books.
Tell us a little more about yourself! 
Favorite Movie: Princess Bride and the 007 Bond movies (a girl likes a little action and romance)
Favorite TV Show: 24 (it's out of season now, but I love Jack Bauer)
Favorite Food: I love bold flavors and chefs that take risks, the more adventurous and eclectic the better. Seafood is my go to.
Favorite Drink: Cape Cod Spritzer (cranberry juice, club soda, vodka and a fresh squeeze of lime)
Favorite Band: Mana (a Mexican band) and Toby Mac
Favorite US elected official: Sen. Marco Rubio (R-FL)
If you could meet any person, dead or alive, who would it be? Abraham Lincoln and King David (from the Bible)
What do you do for fun? I love to cook and entertain, as well as dance and travel. And weirdly, I like to clean, it's therapeutic.