Member of the Week: Gabirella Hoffman (Regional Field Coor., The Leadership Institute)
by Christopher N. Malagisi
Our CBC Member of the Week is Gabriella Hoffman, who is a Regional Field Coordinator for The Leadership Institute.  The institute is a national conservative political training organization that has the leading robust program in the country helping to start campus conservative groups.  Gabriella and her team are the tip of the spear counter-checking liberalism on our college campuses.
Congratulations Gabriella on being our Conservative Book Club "Member of the Week!" Tell us a little about yourself and the work you do as a Regional Field Coordinator at The Leadership Institute?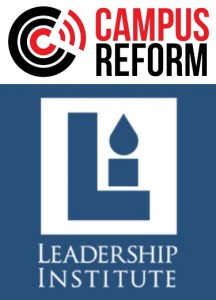 Thank you for profiling me! It's an honor and a privilege to be featured at CBC.
I'm a proud young conservative blogger and activist. I spent most of my life in Southern California, but now call Northern Virginia home.  I'm a 2012 graduate of UC-San Diego. I also manage three blogs with my sister Anna Maria Hoffman, who's also a young conservative activist. Our projects include Counter Cultured, People of America, and A Taste of Patriarchy.  Through our work, we aim to give a human face to conservatism.
I've been a Regional Field Coordinator at The Leadership Institute for over three years, specifically working with college students in the Northeast. I assist college students with starting/growing campus groups, exposing bias, and starting campus newspapers. Additionally, I occasionally teach lectures on social media and am responsible for managing LI's campus speakers program.
What got you interested in the work you do?
You could say conservatism flows in my bloodstream! Since I was born to parents who fled Soviet-occupied Lithuania, conservatism and my subsequent work in the movement came naturally to me.
When your relatives survive imprisonment in a gulag or escape collectivism, one has no choice but to wholly reject the Left and their big government policies.  How can one not like the principles of faith, family, freedom, and free markets?
What specifically are the issues that youth care about today?  Does policy still matter with Millennials, or is more about style and technology, i.e. both Obama presidential campaigns?
There are many issues that concern young people today. From the exorbitant growth of government to enabling/allowing ride-sharing policies to the right-to-life to the Second Amendment, Millennials are concerned with a wide variety of issues. With more technological innovations readily available at our fingertips, we have no choice but to be engaged in the political process.
What books, authors, or conservative-themed books, influenced your political philosophy and outlook on life?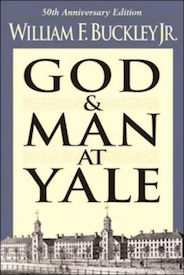 There are so many books that come to mind, but several have shaped my worldview: God and Men at Yale by William F. Buckley, Jr., More Guns Less Crime by John R. Lott, The Count of Monte Cristo by Alexander Dumas, Democracy in America by Alexis de Tocqueville, The Law by Frederic Bastiat, and The Great Gatsby by F. Scott Fitzgerald.
Tell us a little more about yourself! 
Favorite Movie: Meet Joe Black. I'm also fond of James Bond films, book-to-film movie adaptations, and the occasional romantic comedy.
Favorite TV Show: Wicked Tuna. It's wildly addicting!
Favorite Food: Kugel (Baked Lithuanian potato pie topped with bacon and sour cream)
Favorite Drink: White Russian
Favorite Band: Too many to list! My musical taste is very eclectic—I love country, classical, alternative/classical rock, and some pop.
Favorite 2016 Presidential Candidate: Ted Cruz. He's a fellow first-generation American whose parent also escaped communism. He's also a proven conservative.
Where do you get your news from primarily? Twitter, because it's morphed into an aggregate where anyone and everyone can find the latest news updates.
If you could meet any person, dead or alive, who would it be? It's a toss-up between Margaret Thatcher, Rush Limbaugh, or Joan Rivers!
What do you do for fun? Apart from conservative politics, I'm an avid angler. You can find me fishing at the ocean, on the Potomac River, or at one of Virginia's fine lakes when it's not cold. (I recommend escaping to nature whenever you can!) I also love reading, shooting firearms, going to the beach, hiking, baking/cooking, and hosting social events with friends. Maintaining an active, fulfilling lifestyle is the key to happiness—especially if you live inside the Beltway.
Why did you join the Conservative Book Club?  How is the user experience beneficial to you? 
I joined CBC to inspire my fellow conservatives to read more succinct and interesting books. Although I'm just familiarizing myself with the website now, I love how CBC has made itself into a right-leaning Goodreads. I've made it my personal quest to read more books and get enlightened, so I think participating in CBC will help me fulfill this goal and inspire others to read more!