Member of the Week: Lori Sanders (Outreach Director, R Street Institute
by Christopher N. Malagisi
Congratulations Lori on being our Conservative Book Club "Member of the Week!" Tell us a little about yourself and the work you do as Outreach Director & Senior Fellow at the R Street Institute. What's an average day like for you?
The fun thing about being an outreach director is that there is no average day. My main responsibility is to make sure all our policy goals are advancing, both through educating staff on Capitol Hill and through building effective coalitions with our allies in DC and the states. The Hill can be an unpredictable place, and I really enjoy having a job where the pace is fast and you have to always keep an eye out for creative ways to move your agenda to the top of the discussion.
Also, the R Street Institute is a relatively young think tank, so a big part of our outreach strategy is focused on brand development. It's really a rewarding experience to help carefully craft something new and find your organization's unique niche in a crowded field. The team at R Street is pretty phenomenal, and we really enjoy the challenges and rewards of building a new organization, so making sure that I'm effectively marketing the work of my colleagues is very fun.  I sometimes feel like it shouldn't be a real job.
What got you interested in the work you do?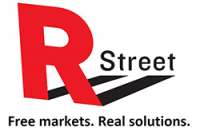 I was actually incredibly liberal in my younger years. I come from a high poverty area with a lot of racial tension, and believed (albeit simplistically) that because many of these problems had been created by government policy that the government should fix it, presumably with more welfare spending. However, during my last three years of college and the birth of my son, I found myself living in poverty struggling to earn a living while attending school and realized that even though a check can be helpful, absolutely nothing can replace the family and community's ability to help someone through tough times.
Rather than looking to the government, we should be looking to those who really can change lives, and that's the local community. I was incredibly blessed to have a family and church that cared for me, and I knew there were lots of others in my situation who didn't have that help. After that experience, I knew I had to be in DC fighting for policies that would create the conditions for local communities to thrive.
What an amazing story of how you overcame such challenges!  What books, authors, or conservative-themed books, influenced your political philosophy and outlook on life? 
While I was finishing school, I found myself questioning whether my political leanings made sense in light of my new understanding of the role of family, friends, and your faith community in creating opportunity for success. At just the right moment, I had a professor give me a copy of F.A. Hayek's The Road to Serfdom. Reading it was eye-opening! It was as if someone had put everything I was thinking down on paper — I had no idea the thoughts I held privately were actually part of the long-standing tradition of classical liberalism.
After that, I devoured more Hayek, Bastiat, Hazlitt, Friedman, and more Ayn Rand than I'd care to admit. But my favorite book by far is Charles Murray's Coming Apart, which I think captures the key issues America, and particularly American conservatives, need to confront to be able to hold on to our tradition of limited government and a vibrant civil society. My hometown is a "Fishtown," if you will, and seeing the struggles individuals face there makes me worry for the future of opportunity and the community values that led to America's success.
When you're not working, what does Lori like to do for fun?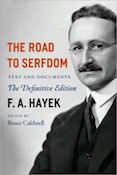 Mostly I go to a lot of Double A baseball games and cub scout activities to watch my son play! We really enjoy living in DC — being able to go hiking one day and explore a museum the next, all while soaking up the local history is a huge blessing. I also really enjoy wood projects — taking old pallets, doors, and windows, and turning them into usable shabby chic furniture is a fun way to relax on weekends.
Why did you join the Conservative Book Club? How is the user experience beneficial to you? 
It's hard to find time to read for fun in DC, so when you do, you have to make it count. The Conservative Book Club always has information about things I should be reading, and it's easy to find classics that I should have already read so I can get on it! Having something that provides insight from people similar to me helps me sort through all the things I could be reading and pick the one thing I want right now.