Member of the Week: Regis Giles (Owner, Girls Just Wanna Have Guns)
by Christopher N. Malagisi
Congratulations Regis on being our Conservative Book Club "Member of the Week!" Tell us a little about yourself and your work as owner of Girls Just Wanna Have Guns?
I'm a young woman who is very passionate about my right, and everyone else's right, to defend themselves.  At the age of 9, I was enrolled at the Valente Brothers Jiu-Jitsu academy.  14 years later, I became their first female black belt.  I am also someone who loves the great outdoors.  Hunting, fishing, and surfing are some of my favorite pastimes.
That being said, running a website means limiting my outdoor excursions, and staying glued to the computer and that Wi-Fi connection.  The work for GirlsJustWannaHaveGuns.com is great! Being involved in the news cycles, finding the stories that matter for my audience and the occasional interviews, it's all in a day's work.
What inspired you to start Girls Just Wanna Have Guns?

GirlsJustWannaHaveGuns.com launched in the fall of 2010. During that time I was continuously seeing news headlines of girls being kidnapped, raped and/or murdered.  Because of my passion for self-defense, I wanted to see these headlines change and start a national movement where women were empowered to turn from prey to formidable defender.
The Giles family is well known throughout the conservative world with your father, Doug Giles, author and writer at Clash Daily, and your sister, Hannah Giles, who helped bring down ACORN.  What was it like "Growing Up Giles?"
It was fun and adventurous!  My sister and I are close in age so most of our explorations were done together.  Whether it was surfing up and down the coast of Florida or fishing for sharks… my family didn't have very many dull moments.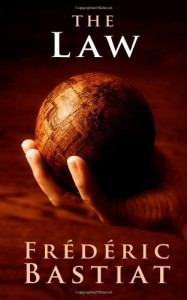 What do you see yourself doing in the future?
Well, I'm going on a lion hunt in Africa this summer.  If I survive that, I have a lot of exciting plans to take GirlsJustWannaHaveGuns.com to the next level.  Also, I will continue to regularly teach women and girls jiu-jitsu as a means of self-defense.
What books, authors, or conservative-themed books, influenced your political philosophy and outlook on life?
The Law by Frederic Bastiat had a major influence on my political outlook on life. "Each of us has a natural right, from God, to defend his person, his liberty, and his property."
Lead article image attributed to www.girlsjustwannahaveguns.com.