Member of the Week: Keith Urbahn (President, Javelin)
by Christopher N. Malagisi
Congratulations Keith on being our Conservative Book Club "Member of the Week!" Tell us a little about yourself and your work as President of Javelin?
Thanks, Chris! We started Javelin four years ago to fill a gap in the publishing world: the way publishing houses approached Washington D.C, and specifically conservatives. Like the Conservative Book Club, we recognized that there are millions of Americans who buy books and identify as conservatives, but most agents wouldn't give them the time of day, and when they did, they didn't understand how to reach the right audience.
Since our start, we've branched out into other areas, building out entire public relations and digital teams to help our clients, which include authors, non-profits, advocacy groups, and media and publishing companies.
So who are some of the well-known clients you've worked with?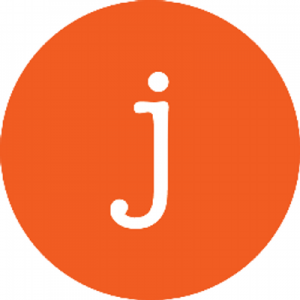 We've been fortunate to have terrific clients. They range from national political figures such as Sen. Ted Cruz, former White House Chief of Staff John Sununu, and Gov. Bobby Jindal, to award-winning historians such as James K. Martin and Arthur Herman, to media figures such as Sharyl Attkisson and Dana Loesch.
We work with a great number of conservatives, but increasingly we're working with authors on the left and who aren't political at all. We're currently working on a book about, of all things, flowers.
Any fun story you can tell us about working with a client? (You can conceal the name if you'd like!)
One author who shall remain nameless produced 300,000 words of text — the equivalent of a more than 1,000 pages of text — and that's in really, really small type. "Killing your darlings" is the hardest lesson for most writers to learn, and there's nothing more painful than slashing half of what you've written. We sat in a room and cut it down to a manageable size. When the book came out, it was a #1 New York Times bestseller.
One of my favorite projects coming out in the future is a book about the wild history of fast food and its founding fathers: Colonel Sanders, Ray Kroc, and a generation of leaders who created the most quintessentially American of industries.
You also were the Chief of Staff to Donald Rumsfeld from 2007-2012.  Can you tell us a little bit about your experience working for Secretary Rumsfeld?
Working for Secretary Rumsfeld as a speechwriter in the Pentagon was my first job in Washington. He's like a grandfather to me. He taught me everything I know about how to manage people, how to run meetings, how to close deals, how to work hard while enjoying it, and how to tell people what you really think.
My favorite Rumsfeld Rule (a long list of management and leadership lessons we later turned into a book, titled Rumsfeld's Rules) is "If you do something, someone's not going to like it." It's true. Life's too short not to take risks and worry about who might fuss at you.
What books, authors, or conservative-themed books, influenced your political philosophy and outlook on life?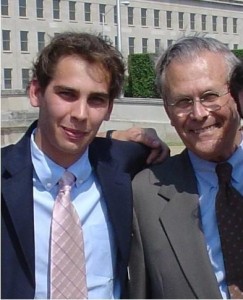 Easy question. Whittaker Chambers' Witness. You can't read the foreword to that book, which is written as a letter to his children, and come away understanding what was really at stake in the Cold War, and more importantly the fact that freedom cannot exist without a recognition of the moral dimensions of humanity and God.
I don't know if there's a more soul-baring, rawer, and more honest piece of prose written in the last century. It should be required reading of every high schooler in the country. Millennials might be a tad less self-centered and insufferable as a result.

Why did you join the Conservative Book Club? How is the user experience beneficial to you?
It's great to see how people respond to particular stories and storytellers. What we do at Javelin is try to seek out those storytellers and stories and connect them with publishers and media platforms. There isn't a better place than the Conservative Book Club to see what's selling and what is generating a readership on the right. I check in all the time.
I love that there is a Conservative Bestseller List that is based on actual book sales rather than the fuzzy math used by some of the other lists that are out there.