Member of the Week: Jarrett Stepman (Editor, Breitbart.com)
by Christopher N. Malagisi
CBC MEMBER OF THE WEEK: JARRETT STEPMAN, Editor at Breitbart.com – one of the most successful news outlets in the country!  Mr. Stepman primarily edits the site, Big Hollywood, which is a site dedicated to exposing the Hollywood Left.
Congratulations Jarrett on being our Conservative Book Club "Member of the Week!" Tell us a little about yourself and the work you do at as Editor at Breitbart?  What's an average day like for you?
I do a little bit of everything as a Breitbart News Associate Editor; copy editing, social media, putting out our daily newsletter, and generally working with writers to produce content for our site.
But I also do a great deal of writing as the Breitbart historian. Whether it's defending a Founding Father from liberal attacks—like when the Obama administration wanting to remove Alexander Hamilton from the $10 bill—or commemorating an important historical event, I'm usually the one tasked with defending American history and principles.
Ronald Reagan said in his farewell speech that an "informed patriotism" is what we want. I feel it's my job to bring knowledge about this country's past to our readers, and combat the negative portrayal of this exceptional country so common in the mainstream media.
What got you interested in the work you do?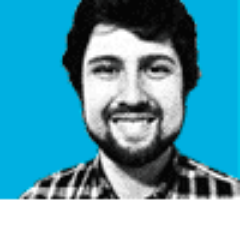 Although I grew up in very liberal Oakland, California, my family and my own personal inquiry led me to conservatism at a young age. Surrounded by ideas opposed to my own, I strove to hone my beliefs through reading and studying conservative thinkers. I was a columnist for my college campus newspaper, which convinced me that I wasn't a bad writer. Now, I'm incredibly fortunate to have the opportunity to put my words in print for a living.
Breitbart.com is by far one of the most influential conservative publications on the web.  What do you attribute its success to?
Breitbart News is special because we understand—as Andrew Breitbart used to say—that politics is "downstream form culture." Whether we are defending traditional American values or pointing out the absurdity of Hollywood, we do a good job of engaging with wider culture.
While many aspects of modern popular entertainment is detestable to conservatives, it is vitally important to step on enemy turf and engage with the mediums the Left uses to dominate American politics, academia, media, and Hollywood. Conservatives will find political headwinds perpetually against them if they cede this ground. We aim to turn the tables.
What books, authors, or conservative-themed books, influenced your political philosophy and outlook on life?  
The go-to conservative book for me is Barry Goldwater's book, The Conscience of a Conservative, which I read in college and have re-read about three or four times since. Though published in 1960, it is still one of the best, concise books on conservative principles as they apply to American politics.
My favorite books about the other great conservative statesman of the 20th century, Ronald Reagan, is The Age of Reagan two-part series by Steven F. Hayward. It is an amazing tale of the conservative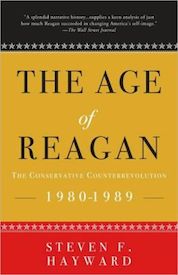 movement's rise from the ashes to ultimate victory during Reagan's presidency.
I have many favorite authors, but in particular I enjoy Richard Brookhiser, Forrest McDonald, and Harry Jaffa. Brookhiser's character sketches of great Americans from our early history are incredibly insightful; McDonald's detailed explanation of the Founding and institutions our country was built on can't be matched; and Jaffa's discussions about the ultimate truths and ideas passed on from the Revolution leave the reader truly believing in American Exceptionalism.
Why did you join the Conservative Book Club? How is the user experience beneficial to you? 
I absolutely love the Conservative Book Club. As someone who is a voracious reader, I can quickly find what important books conservatives are reading right now. Even more important perhaps, there is a great section of Conservative Classics. These are the building blocks of an education in the conservative "canon" that every serious thinker on the Right should be delving into.