CBC's 1st Expatriate Member of the Week: Sarah Smith Elliott (UK)
by Christopher N. Malagisi
Congratulations Sarah on being our Conservative Book Club "Member of the Week!" You are our first official expatriate to achieve this status!  Tell us a little about yourself and your work at the American European Business Association?
Having worked in campaigns, recruitment, and fundraising for fiscally conservative organizations in Washington, DC, I am now using that skillset as managing director of the American European Business Association, a non-partisan, London-based group.
At the AEBA, I bring together a select group of senior transatlantic executives over lunch to meet with global business leaders in an off-the-record setting 8-10 times a year. The speakers range from Ambassadors to the Chairman of BAE Systems to the Governor of the Bank of England.
The conversations held in these settings provide the executives a chance to gain greater insight into world events, current trends, and gives them the ability to directly ask pertinent questions, which facilitates better cooperation and understanding amongst the nations and companies.
What do you think is in store for transatlantic relations between the US and Europe in the coming years, especially as the EU is going through internal crises, i.e. Greece, British elections, etc.?
Right now the British public are at a very historic moment, where they will get to decide before the end of 2017, whether or not they want to remain in the European Union. Prime Minister David Cameron won his re-election in part by promising this rare opportunity to the British people. It will be the first time in over 40 years the public will get to voice their opinion on this issue in a referendum.
Cameron has to first attempt renegotiating the terms of their membership first, which relate to controlling immigration, migrant benefits, and introducing UK parliamentary veto powers. It is yet to be seen if he will be able to achieve these objectives. This will no doubt have an effect on the economic and trading transatlantic relationship between the US, UK, and EU, as well as NATO.
You've also worked at Grover Norquist's organization, Americans for Tax Reform, and Americans for Prosperity.  What type of work did you do there?  Working in the political world in DC for many years, what's it like working in the political world in the UK?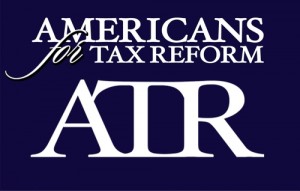 I was very fortunate ten years ago to be given the opportunity as manager of the K Street Project at Americans for Tax Reform, which was an effort to get more free-market minded lobbyists together to lobby on behalf of business interests. It just kind of grew and evolved from there and also eventually ended up being a center-right recruiter and networker for people of all stripes on the right-of-center political spectrum.
It was a fantastic job, and enabled me to meet so many fascinating people at all different stages in their careers, and assist them in their job searches and placements from the White House, Capitol Hill, campaigns, lobbying shops, think tanks, and non-profits. Then I ventured into major gift fundraising with the president of Americans for Prosperity, which led me to managing my own portfolio of major gift donors across ten states in three time zones in the lead up to the 2012 Presidential Election.
The first thing I noticed that was different between DC and the "Westminster Village," as they call it, is that it is much smaller as in less people, and everyone really knows everyone. The folks working in politics probably have gone to school together or their parents did, or they grew up near some of their colleagues; and so it reminds me of the close association state-level government has in the US. Obviously though, it's on an international stage.
What are your thoughts on the recent British elections that saw the conservatives make big gains?
Thank goodness the Conservatives won! What a relief. The left in the UK are very proud to tax and redistribute wealth, which was part of their agenda, and would have been detrimental to the recovering and growing the UK economy.
What books, authors, or conservative-themed books, influenced your political philosophy and outlook on life?
Why did you join the Conservative Book Club? How is the user experience beneficial to you?

I joined so I could always know when my favorite authors were publishing something new and to stay on top of the latest in conservative thought. I only have good things to say about the Conservative Book Club, and keep up the good work!